Social Media Tools to Streamline Your Marketing Efforts
There are a lot of social media tools that can make your foray into the world of social media a little easier to take on. But remember, while automation can be a terrific time saver it can also mute the social factor in social media. Choose tools that make it easier for you to invest socially into social media.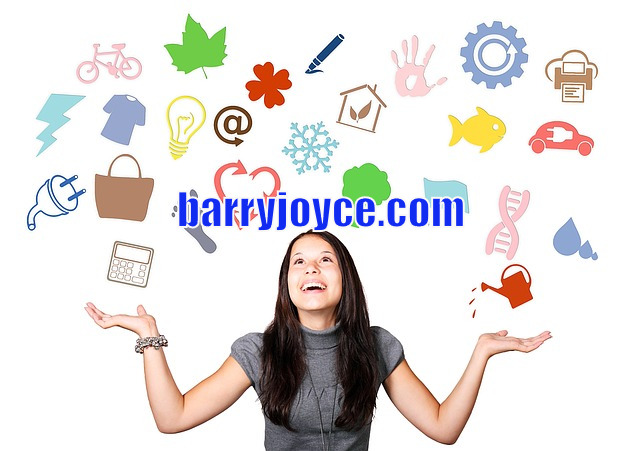 • Tweetdeck.com — This is an app that makes it easier to use Twitter as well as to gain insight into how well Twitter is working for your business. With features such as filters, scheduled Tweets, monitoring, and alerts you can do more in less time.
• PostPlanner.com — This is a handy app that allows you to schedule your Facebook posts up to 6 months in advance. You can sign up and use it for free but you'll need to upgrade to one of the paid plans to get the most use out of it. This can be very useful to the person who wants to use Facebook to build their business.
• Wildfireapp.com — This is a Social Media Tools app that helps you deliver contests and manage contests for Facebook as well as other Facebook management tools such as Page Manager Plus, Messenger, Promotion Builder and Bedfellows.
• Disqus.com — This is a plugin for your blog or website that enables discussions to take place that allow you to build a community right on your website or blog. You'll be able to monitor and comment on discussions easier than ever before.
• Creative Live! Cam In Person HD Web Camera — (Amazon.com: http://www.amazon.com). This is a great web cam if you plan to use your web cam in Google+ Hangout sessions or on Youtube.com. You can create movies, add special effects and more with this great web cam.
• DSLR Camera — If you want to make professional looking (and sounding) videos for YouTube.com then you need a great camera. Buy the best DSLR Camera with interchangeable lenses, the ability to plug in an external microphone to record sound, as well as image stability, that you can afford.
• SocialMention.com — You can use this social media tool to find mentions of your company or a generic term for your product in all or selected social media types. You can also set up alerts via Social Media Alerts.
• Virtual Assistants — I hate listing a VA as a "tool" but, honestly it's important to realize that a VA is another Social Media Tools that you can use in your business although they are a human tool. Without realizing the benefits of hiring a VA or other type of outsourcer you could miss out on the success you seek.
• Brand24 — social media monitoring tool. Created for the real time internet monitoring, tracking hashtags and every mention you need. It's easy to use, efficient and affordable. Brand24 helps you with find and engage people who talk about your brand, product, service or competitor. Being always up to date with mentions also allows to meet your clients on their ground. The tool supports contact with brand ambassadors, influencers and finding leads. Gives you an image of your brand presence all over the web and allows categorize data so you can quickly see the most important for you. Makes your brand management way easy and pleasant. 

Remember, if something costs you less to outsource or a plugin or social media tools app can do a time sucking task, giving you more time to do your money making activities, you're ahead of the game by outsourcing whether it's to a machine or a human. Also, you can't do everything. All CEOs have a staff, and help, you should too.
Finally, remember what's important about social media. Being social. Social media is nothing if it's not a conversation between users. It's your job to keep that conversation going. You can get far with social media marketing if you remember a few major points that is true of any social media you decide to use.
Social Media Tools
• Complete Your Profile — This is very important because without a profile that is a true depiction of yourself and your company you won't get very far. People don't like doing business with people they can't see and they'll view you as dishonest if your profile is incomplete.

• Know Your Target Audience — If your target audience is not using a particular social media then you don't need to use it for business either. It would be a waste of time. But remember that what is true today may not be true tomorrow. It's important to keep your eyes open and continually research your market.
• Create a Strategy — Don't rush into creating profiles on various social media tools accounts until you have created your over all social media strategy. This will entail setting goals, discovering your audience, and knowing what your message will be and which social media networks you will be involved in.
• Set Goals — Each social media you use may have many of the same goals, but each campaign you conduct should have its own goal be it to increase newsletter sign ups, sell more xyz product or service, expand brand awareness or something else entirely. Each campaign will be driven based on the goals and the knowledge you have of your target audience.
• Create Actionable Steps — From your strategy and your goals you'll need to create actionable steps that you can take each day of the year to reach your goals. Who will do it, when will they do it, and how will they do it, and what will they do? If you can't answer that you're not ready to continue.
• Automate — Whether this means outsourcing to a service provider (VA) or by using applications and plugins then do so. Just remember that using technology or help does not release you from the important component of socialization on social media. Look at the time savings as more time to spend being social.
• Listen & Learn — Never stop listening to your audience or learning from your mentors about how to implement social media correctly into your business. You'll never regret taking the time to learn something new.
• Do It — After you've set your social media tools goals and created the steps necessary to reach your social media goals then it's important to actually carry out the steps. Stick to your plan and you'll see definite action which will eventually lead to massive action.
• Follow Up — It's important that for every action you take on social media that you follow it up with studying the metrics to see if your plan is working. It's working if it's reaching or succeeding your goals. If it's not doing that, you may need to retool your plans.
• Do it Again — Don't give up, keep going. You'll see the most results from multiple efforts and multiple goals for each social media account that you decide to use. Keep at it, perseverance is key when it comes to the social side of business and social media marketing.
Today social media is a vital business tool that you need to use to ramp up all your marketing efforts. Social media can give you a boost as well as make you feel more connected to your audience. You'll discover more about your audience than you ever thought possible creating a massive wave of new ideas that you never thought were achievable.
For furthеr internet mаrkеtіng tірѕ, free resources and more, please sign up to the latest news
Yours to Success