Search Engine Optimisation Techniques
Search engine optimisation techniques has many factors that can positively and negatively affect how a search engine ranks a website. Negative factors include repetitive words; this is because although keywords are a good thing, just repeating them constantly can affect a websites rank because the content may be looked at as spamming and possibly not even making sense. Another negative factor is a keyword uses more than 10% capitalisation, this is because it can seem as if capitals are just used to point out the keywords, whereas, grammatically the content should make sense otherwise, it seems less professional. The overuse of capitals in general can make it look less grammatically correct and professional.
Although the ranking of the site and Search engine optimisation techniques is also important that the site seems professional and of a high standard grammatically in order to attract potential clients and customers as well as attract the attention of the algorithms to prove that the site is worthy of top rankings on search engines. This includes the overuse of exclamations, which can have a negative affect because of the same reason as mentioned above. There are many factors that search engine algorithms consider when ranking.
Heading 1 and Heading 2 text style can have a positive or negative affect because it depends if the style is clear, bold and eye-catching. If it is it can reflect positively towards Search engine optimisation techniques, if it is almost hidden in all the other text and isn't clear on exactly what the page is about it can reflect negatively and affect the search engine rankings. All the writing needs to be clear to read, if it is hidden in white text on a white background it can be difficult to see the information and people are less likely to stay on that page to struggle to read it, so bounce rate will increase. Not only that, it would affect the website ranking negatively because of it.
Other factors, that can affect the ranking positively are alt tags on images, this is because it gives that extra information or than the image name. It can use more keywords and makes for searching it a lot easier. Also makes the search results more relevant because the search engine has more information on the image. Another factor is the caption text and this is for the extract same reason as the alt tags on images, it just gives that extra information on what you're posting as a business and how you manage your Search engine optimisation techniques.
Lastly, another positive factor is the anchor text for links. This is because it shows that there are keywords showing exactly what hyperlink you are clicking on, rather than just trying to decipher where the link takes you by looking at the long hyperlink with random letters and words in it. Again it helps the search engine to find where the link takes you and also uses more keywords which are a positive thing when ranking websites.
Search engine optimisation techniques
Social Media and Search engine optimisation techniques is the process in which a company increases the awareness of their products and services by using multiple social media channels in order to create and generate viral publicity. This is because social media can be an easy way to get amplification and increase exposure of your company.
This includes, RRS feeds which is something that allows people to chose their favourite websites and automatically see and be notified when they update anything, instead of constantly having to check it manually; Social news and bookmarking; social networking and media channels; and blogging sites.
SMO includes two main steps, these are:
Creation of sharable and relevant content
Social Sharing
It is to do with creating online content that is likely to be shared through social networks (Facebook, twitter etc.) It is important to a business because it can enhance a company's online reputation, if they are creating content worth sharing and lots of companies with big followings share it, it shows that they like what you are putting out there- Influencing their followers to also share your content, which also increases exposure and Search engine optimisation techniques. If you increase exposure it can increase the traffic into your website as you create the interest with new and more potential customers, therefore spreading your brand awareness.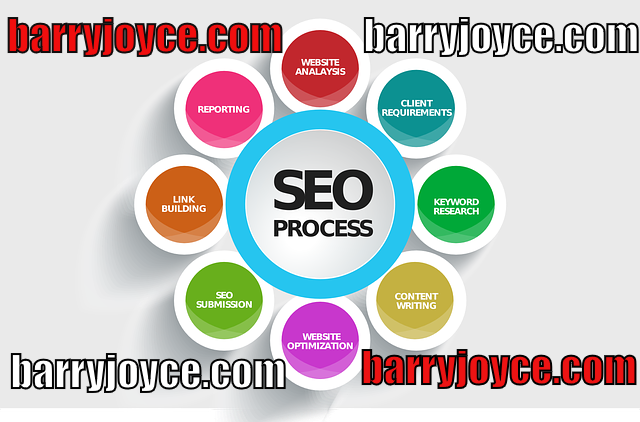 This can lead to a boost in sales and also strengthen the brand as the awareness spreads, this entire links and it can be something that can really help a business to succeed in this modern day of new technologies like this. Search engines use all these social media tools and channels in order to look for keywords/phrases, image titles, posts and videos. Very similar to SEO except that they look at the amount of social networking sites you appear on. The keywords may differ as a business may link to other businesses by tagging them, unlike using HTML. Companies may use hash tagging as part of SMO because this uses keywords to link their posts to others and increase exposure and amplification. This is how a company can listen and engage using social media because they can search hashtags, see what has a lot of engagement, (this is listening) then use these hashtags themselves in order to hopefully increase engagement for themselves and help with SMO as well.
Other ways that keywords may be used is in location, businesses may include locations within their posts in order to target better and include these keywords to group them with other posts in that area. Such as the Peak District, this is a keyword and a location that is constantly used on the internet and has a high search volume because of its popularity, therefore is a good keyword for businesses to include when posting on social media. As it is a popular subject and also on Social media is makes it easier for people to engage unlike on a website which is a good Search engine optimisation techniques. It is also a lot easier to listen to what works because you can search competitors on social networking and everyone has the same tools to use and the same layout to work with. This decreases the differences between businesses so it's easy to pick up on the fundamental differences and see what works to increase engagement and what keywords and phrases are most successful
SMO can be considered as a low cost way to boost sales and spread awareness, but it does take up a lot of time, and it can be best if staff are trained in it due to the risks it can cause. SMO can give a company the chance to reach the top of the pages of organic search results by using multiple social media type and working on getting lots of engagement and a big follower base, again good Search engine optimisation techniques.
Search engines include multiple tools and channels in their result. This is why it is good for business to be a part of a mixture of them, in order to increase exposure, however also to make sure they are all optimised. These tools ad channels include email newsletters, podcasts videos and images. Basically anything the company posts on the internet that is associated with the business, this may be by using keywords, online vouchers and also Geo-Location.
Search engines use channels such as social networking, blogs, websites and forums in order to find the search results and include them and rank them organically as this is something that is not paid for. But can be made more successful by using SMO techniques.
Search engine optimisation techniques
SEO is about optimizing a website in order to gain higher rankings on search engines. This is done using keywords, Meta tags, alt tags on images, page titles, relevant content and many more things.  Whereas SMO is done using social media tools and channels, editing keywords and images in order for them to appear in search results. So this is not just a website like SEO.
[hls_Buzzinar ID=2]
Some of the similarities are the link ability, they both include link building. SMO is about linking to other businesses by following them or liking them, sharing content and getting brand ambassadors to share and recommend your content on social networking sites as well. Whereas SEO is about link building by using URLS and anchor text to link two websites together. But they are both about linking to more established businesses.
Pull marketing, both SEO and SMO are about attracting more people to your website and increasing the traffic going in to your website. All social networking sites and media tools should lead back to a business's website and encourage more traffic to flow in as a Search engine optimisation techniques. It's about showing to the public what your website can bring to them in the easiest and non-pushy way possible, and this is by getting your content to the top of the search results. This is because this will automatically be the first thing they look at. Not many people will go to the second or third page of Google; they expect to find what they are looking for on the first page. Otherwise they may choose a different business or company that does appear on the first page.
Some of the differences include, with SEO you are mostly looking to sell your services in the best way possible- By getting people onto your website to sell them your services or products. Whereas with SMO it is about building a community and having a balance of just keeping people updated and selling things. This is one of the bigger differences between the two techniques.
SEO is primarily about search engines and Search engine optimisation techniques, this includes Google, Yahoo and Bing. Whereas, SMO is about social media sources used for sharing, so blogs, bookmarking websites and also media sharing websites. Although the techniques may have some similar aspects the main difference is that they are used for totally different purposes and for different things as well.
Yours to Success