Twitter is up for sale
Twitter is up for sale – With Salesforce and Googles parent company Alphabet rumored to be possible buyers, an acquisition could bring fresh ideas on how to refine what it can offer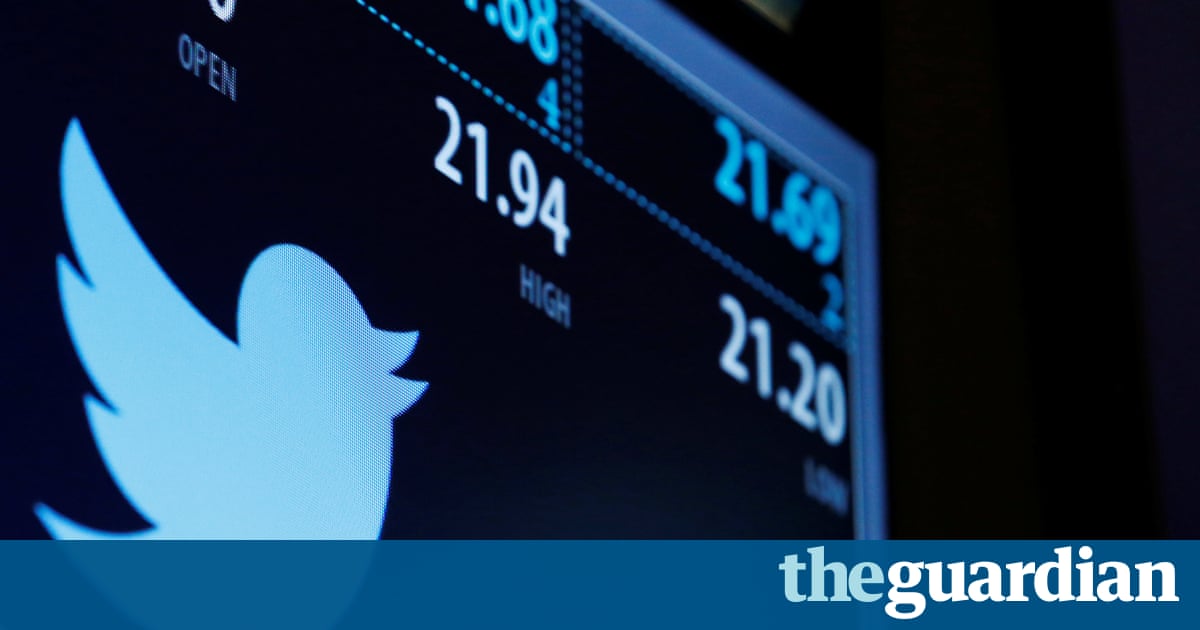 You could say it in less than 140 characters: Twitter may be for sale, according to the latest speculation on Wall Street reported by both Reuters and CNBC.
Both Alphabet, which is Googles parent company, and Salesforce were rumored to be possible suitors for Twitter, and the final sale price is likely to be around $22 per share, according to Morningstar analyst Ali Mogharabi putting the value of the company close to $15.5bn. He also believes the victor is likely to be Google, which is a better strategic fit. Twitter is up for sale
Theres value in the enormous data that Twitter has about its users, and their (online) behavior, Mogharabi said. The millions of users Twitter has is considered valuable and given Googles wider ecosystem, it can help drive return and user growth on to Twitter.
Investors emphasise short-term thinking
The real question is what else will the buyer (whether that might end up being Google, or someone else) get for that $15bn?
Only last year, Twitter had a major management shakeup that saw the departure of CEO Dick Costolo who spoke with the Guardian on his last day in the job on 30 June 2015 and warned of the limitations of meeting the companys broader strategic goals when investors are so focused on short-term, quarterly results.
You always want to keep focused on the long-term vision, yet when you go public youre on a 90-day cadence and theres a very public voting machine of the stock price that accelerates that short-term thinking, he said at the time.
Yet one year later, Twitter co-founder Jack Dorsey was instated as CEO and doing his best to explain Twitters value to users.
Were making the right decisions in our product and it gives us a foundation for future growth. Were working every day to make Twitter faster, more intuitive and easier to use, Dorsey said in a 26 July 2016 call with analysts. Youve already seen us take some big steps here, like the changes to the time line and the announced changes to the character count and reply rules. Theres more changes like these on the way.
Twitter is up for sale – Welcoming new users and tackling harassment
Dorsey has conceded the company still has work to do in helping users understand why they should even bother signing up and, when they do, having the onboarding experience make more immediately useful to users. Twitter needs to take account of what its users need from it.
Continued growth also involves educating people about why to use Twitter: for the fastest way to see and share whats happening and comment on it, he said. Weve been applying a lot more machine learning and deep learning to our onboarding, so we can match people faster to their interest. And we believe that, that interest drive is really important to us and unique to us.
Balancing its much-vaunted principle of supporting global freedom of speech against the obligation to protect users from abuse and harassment has proved an extremely tricky task. Abuse is not part of civil discourse. It shuts down conversation and prevents us from understanding each other. The freedom of expression means little if we allow voices to be silenced because of fear of harassment if they speak up, Dorsey said. Twitter is up for sale
No one deserves to be the target of abuse online and it has no place on Twitter. We havent been good enough at ensuring thats the case, and we must do better. That means building new technology solutions, making sure our policies and enforcement are consistent and educating people about both.
A lack of strategy and execution by the management – Twitter is up for sale
Even with those challenges and the extra responsibility Twitter faces as a public company Mogharabi said he doesnt think it was a mistake for the company to go public. He does suggest, however, that Twitters November 2013 IPO did seem to inject some kind of smugness into the ranks of Twitter senior management.
They seemed to be a bit too satisfied given where they were at when they went public, he said. From a management standpoint, they did not pursue other growth avenues or strategies. So I dont think it [the IPO] was a mistake. It was just lack of strategy and execution by management.
Acquisition could give Twitter a new lease of life, and some fresh ideas and perspective on how to refine what it can offer users and advertisers. But its premature, Mogharabi says,to judge co-founder Jack Dorseys work at the helm of Twitter has been a success. Twitter is up for sale
Some of the steps he has taken are in the right direction, he said. Content is king so the live streaming of sporting and news events and those guys pursuing such content is the right move. Whether that can lure more users that remains to be seen.
Read more: https://www.theguardian.com/technology/2016/sep/23/twitter-sale-rumors-google-alphabet-salesforce
Save
Save